Dan - on your diagram V2 you've accidentally wired GND to 12V

To illustrate the key issue, the thick lines in the simplified diagram below show how the LED current flows out from PSU + and back to GND (-) via Flexidriver's three "output" channels. These switch to the common ground return. This is the only "pinch point" in your high current setup.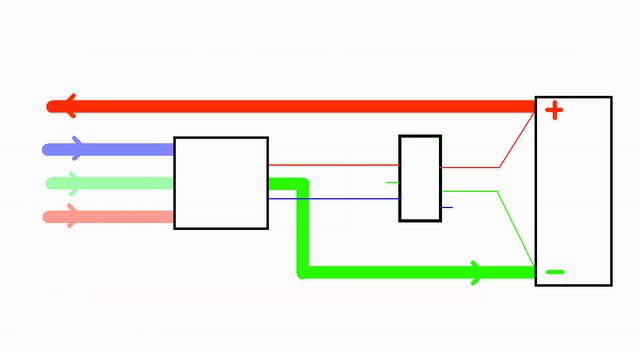 To feed all the tapes you would have distribution blocks on the end of the thick wires shown
The thin wires are only supplying the tiny amount of current needed by the micro-controllers inside ZAP and Flexidriver.
Flexidriver gets its GND from the same single GND connection that carries the LED return.
It's probably easiest to get Flexidriver's +12V from ZAP as shown.
Looking at you circuit again the current in each 5A fuse should be low enough not to cause any appreciable volt-drop so go with those. You can always put a voltmeter across each fuse and confirm that it isn't losing you more than a fraction of a volt.