Hi Adrian,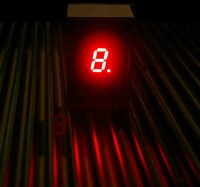 My display module, the small little indicator has gone bust i think... It cant read when i press from 3 metres away anymore, now even one metre away it does not work... I have to literally press in front of it for it to work and change my settings...
Where do i place an order? I have a friend heading back to the UK and might ask him to help purchase it for me... So which link do i go to?
Also, what is the probable cause for this? is it maybe too much constant sunlight exposure could have caused this? Is it possible to make the outer casing much more solid so it can withstand heat/cold better?
Hit me at
xyberz9@yahoo.com
thank u!