Here's a pair of the new

MATRIX

light sources in action...
MATRIX
is a lot smaller than the Flood/Spot which it replaces - only 5cm square and 1.5cm deep but with 16x3 LEDs (instead of 4x3) packs even more of a punch!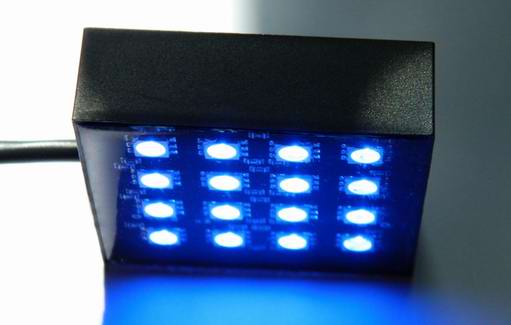 As you can see, it uses a fully integrated RGB LED so whatever colour is shown looks totally uniform when viewed directly. Not only does this make it much nicer to look at IMO, but it also means there's no peculiar colour shadows cast when the source is partially blocked. The construction is totally waterproof as the electronics are cast in a nice, shiny, clear Silicone resin. This makes
MATRIX
suitable for both interior and exterior applications.